Purple Sorcerer Games is your source for exiting, affordable, fun-to-play adventures and free utilities compatible with the Dungeon Crawl Classics RPG from Goodman Games!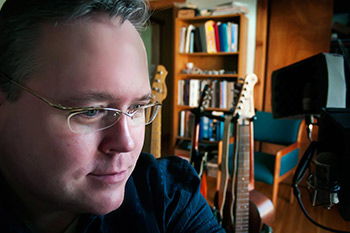 Hi everybody, I'm Jon, the creator of Purple Sorcerer Games. This whole enterprise grew out of a free utility I created for the Dungeon Crawl Classics RPG beta. I knew the totally random nature of creating 0-level characters cried out for a character generator, so I built one over the first weekend after I downloaded the beta.
As I began creating an adventure to test the characters I was spitting out, I got the idea to create a location that would make it easy to introduce lots of new parties and adventures. When I showed Perils of the Sunken City to Joseph Goodman from Goodman games, he suggested I become a third party publisher, and here we are.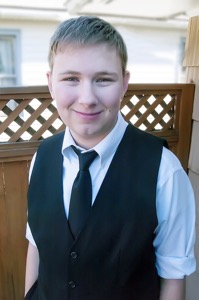 I've been gaming and creating for about 35 years, and in many ways I'm having more fun now than ever! Thanks to one and all for your support.
For more information, you can hear me blabber on with the awesome Spellburn folks, or read an interview I did with the fine folks over at The Iron Tavern.
My Young Apprentice
My son Benjamin is instrumental in creating the popular paper minis that go along with our adventures. He's a smart, wonderful kid, old-school from the cradle, and I love that we can share this work together!
Dungeon Crawl Classics and DCC RPG are trademarks of Goodman Games. For additional information, visit www.goodman-games.com or contact info@goodman-games.com.