This Community Rocks!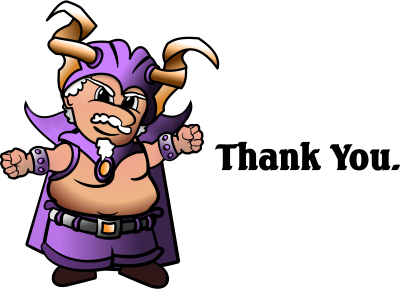 The generosity of the Dungeon & Mutant Crawl Classics community is just amazing. The 2018 Free Tools Pledge Drive is complete, and 141 supporters helped us raise over $4500! Good grief that is incredible. This makes so many things possible that I just couldn't do on my own. Here is just a partial list of what the funds have already made possible:
Server costs for the next year... covered!
An additional testing and emergency backup server added.
All developer and certificate fees for the next year paid for.
A 'tall skinny' Android phone added to the device testing pool. (An Honor 7X. Would have loved a Pixel 2 for crazy skinny-ness for testing, and power for use... but $600-$900 is just crazy for a phone, and I think there are wiser uses for the funds).
An Android-capable Chromebook will soon be joining the fold. (This is the perfect sort of 'edge device' to add to the pool that just wouldn't happen without the community's help. More and more of these will be arriving in the years to come, and they should be great hosts for the Crawler. But as a funky blend of a mobile and desktop device, super-supporter Stephen Murrish pointed out the app doesn't recognize the device's dimensions properly. The only way to figure out how to fix this sort of problem is to have one in my hands!)
A powerful refurbished Macbook Pro added as a backup Apple publishing device and mobile developing platform!
Established a device repair pool for the iMac purchased last year.
A second monitor added to the iMac to streamline development.
And more to come!
Once all the planned purchases are covered, a small percentage of the proceeds will be added to a fund I'm building so that my son and I can hopefully meet many of you at GenCon 2020!
Prizes
The list of winners and rewards have been posted to the Purple Sorcerer Blog!
Adventure Rewards
Most of you should have received your free adventures. If you donated between $10 and $35 and didn't specify which adventure you prefered, you should have received a follow up email asking for your choice. (If you haven't responded, I'll send out your code as soon as I receive your preference!) Everyone who let me know their choice, or who donated $35 or more should have received your RPGNow codes. If you haven't, first check your spam folder, then contact me at info (at) purplesorcerer.com if you don't see them!
Late Access
Every year, a few noble souls miss the Pledge Drive because they were on vacation, or on a tech-fast and didn't hear about it, etc., but would still love to participate. For a few days, you still can! The special treasures and random prizes have been determined, but the $10 and $35 adventure rewards are still available, and if you give $100 or more you will receive a Purple Ticket, granting you free PDF copies of all Purple Sorcerer adventures for life, including early access copies and at-cost print versions! I'll close the books on the 2018 Pledge Drive completely on July 7, and we'll have to wait until next year to see what amazing prizes the community comes up with for the 2019 drive!
Below you can read the information from when the drive was live!
I'm thrilled that so many judges and players in the DCC community continue to find great value in our free tools. Whether it's our character generators (nearly 10,000,000 peasants created!), The Crawler's Companion dice-rolling and reference app, our custom spellbook utility, or one of the easy to use demon, dragon, or magic sword generators, each tool has been built with the simple purpose of making it easier for everyone to enjoy the Dungeon Crawl Classics Role-Playing Game!
Time Remaining in the 2018 Drive
($3000 Stage One Goal: 100% Complete! Thank you!)
Stage 2 Goal: 79% ($1575)
Why We Have a Yearly Fundraiser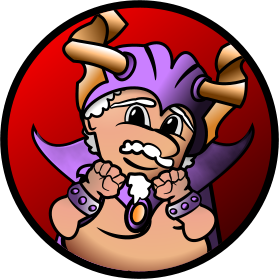 Our tools are free, and will always be free. But there are a number of expenses associated with creating, maintaining, testing, publishing, and hosting the free tools, including server costs, development fees, the need for new hardware, mobile devices for app testing, and various software expenses. These would be challenging for me to cover, but the incredible generosity that the DCC community demonstrates during our annual drives continues to meet all these needs, and more!
The specific funding and development goals for 2018 are listed following the prizes section, but in a nutshell, raising $1000 will cover basic expenses, $2000 will provide for helpful hardware purchases, and $3000+ will allow me to check off a number of tools wish-list items! (As usual, you folks are blowing my early estimates away! I've added a second stage goal, which I'll be using to add additional devices to the testing pool, up the Macbook Air to a more powerful model that will be able to completely handle any dev task I can throw at it, and add a second monitor and swing arm stand to enhance the iMac!)
Giving
To participate in this year's drive, just click on the PayPal button below, and give in any amount you can. You can receive cool rewards, so be sure to include your RPGNow email address in the PayPal comments field, or shoot me a message. (As noted below, if you give $10 or more, but less than $35, let me know which free adventure you'd like to receive! If you give $35 or more, you get them all!)
If you're going to receive a Special Treasure for being a top donor, I'll contact you requesting your list of top choices, as well as your address for mailing physical items. Unless otherwise noted, many physical treasures are only available to pledgees in the United States, unless we work out special arrangements. Thanks to all of you who continue to support the free tools!
Prizes! Prizes! Prizes!
In addition to the amazingly generous folks who give to the drive, there are others in the community who provide stunning, often unique prizes. Many items in this pool of goodies are distributed randomly to lucky winners who donates $10 or more. There are also special treasures that can be claimed by those who are especially generous. (The most generous backer has first choice in this pool, and so on). Those who give $35 or more will also be enshrined on the Purple Sorcerer Patrons page!
Every year I'm stunned by the generosity of everyone involved. If you'd like to get in on the fun by donating something to the prize pool, just let me know as soon as possible! The drive ends on June 30th, at which time the random prizes will be determined, and I'll begin contacting the most generous donors.
Special Treasures
The special treasures available to this year's most generous donors are, as usual, amazing! The list includes: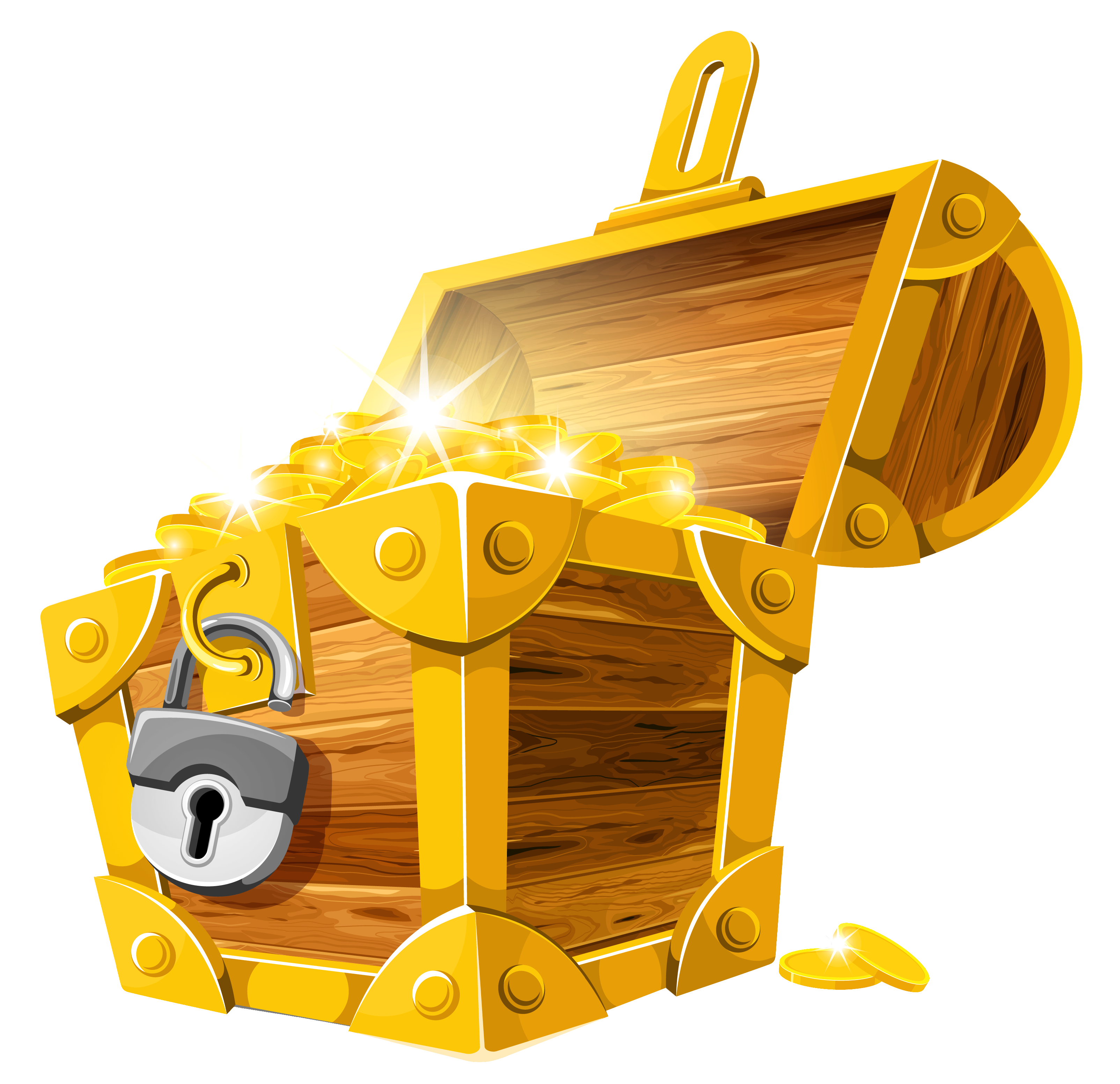 New! The rider of dark trails, David Baity has added a unique wooden holder for your funky dice built by Ken Campbell! Show off your favorite bones in style.
New! The mutantous master, Jim Wampler, has added both a signed Mutant Crawl Classics Rulebook and a set of circa 1978 Gamma World minis he had recast from the originals by Iron Wind Metals!
A Dungeon Crawl Classics or a Mutant Crawl Classics rulebook provided by the Dark Master himself, Joseph Goodman from Goodman Games!
An amazing collection of hand-drawn pre-production maps created by the one and only Harley Stroh for an upcoming Lankhmar adventure!
"Death Lies in the Balance: The Documented Evolution of a 2017 Gen Con DCC Tournament Encounter": A collection of notes and drawings from resident brainiac Terry Olson detailing his process of creating an elaborate encounter for the Goodman Games Gen Con tourney: a unique treasure for any writer or adventure designer!
An incredible wooden book from Ken Campbell. We were all blown away by Ken's efforts last year, and this year he will be providing a Cthulu-themed notebook!
The rarest of t-shirts (XL size), created for the UK Games Expo by Bruce Cunnington: one of only 15 such shirts in existence! It goes without saying that being part of Bruce's select posse is worth any price, right? Right?!?
Purple Sorcerer Games Purple Tickets: With the Purple Ticket you receive PDF copies of all past and future Purple Sorcerer Adventures for as long as we're kicking! (Including early-release PDF's unavailable to the general public and at-cost print versions). Though the Sorcerer was lame in the last year producing new adventures, there are MANY in the pipeline that will be arriving in the next year and beyond!
Random Prizes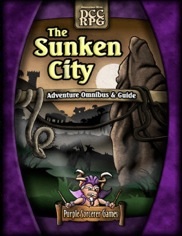 In addition to being in the pool to win a random prize, anyone whose donates $10 or more receives a free Purple Sorcerer Games adventure PDF of their choice for themselves or a friend (let me know the RPGNow email address in either an email or in the PayPal comments field, along with the adventure you'd prefer, and you'll receive your adventure code that night!)
If you donate $35 or more you'll also:

Receive the complete lineup of Purple Sorcerer PDFs for you or a friend
Be in the running to win either a DCC or MCC rulebook provided by the Dark Master himself! Woot!
Be in the running to win a Purple Ticket!

Daily Winners: Each night during the drive I'll randomly choose one lucky winner who donated $10 or more that day to win a featured Purple Sorcerer adventure for themselves or a friend! The featured adventure for the final of the drive is The Sunken City Omnibus!

If you give $10 or more you're also in the running for one of the following random prizes:


One lucky donor will receive a Purple Ticket!
Five random supporters will receive the entire current lineup of Purple Sorcerer adventure PDFs!
New! The appendix-N loremasters at Sanctum Secorum have added their 2017 and 2018 Free RPG Companions to the pool!
New! R.S. Tilton has added issues 1-3 of his super-cool Meanderings Zine!
New! Artist Frank Turfler has added Battle Map Image Sets for Nebin Pendlebrook's Perilous Pantry, and The Frost Fang Expedition!
For European supporters, the coolest dude in DCC, Jurgen Mayer (and his friends at Ultra-Comix Nürnberg: https://ultra-comix.de) are providing print copies of the new Goodman Games DCC Quick Start Rules, and DCC #71: The 13th Skull!
The inimitable Dak Ultimak is providing Crawl! Zines to a number of lucky winners!
Mark Gedak, the driving force behind our purple brethren, Purple Duck Games, is providing PDF copies of: CE 9 - Both Foul and Deep, FT 1 - Creeping Beauties of the Wood, and Races of Porphyra: Ith'n Ya'roo!
The Thick-Skulled and snake-like eldritch master Stephen Newton is contributing print copies of Children of the Fallen Sun, Attack of the Frawgs, and Stronghold of the Wood Giant Shaman!
The mystical spaniard Jose Sanchez from Other Selves Publishers is providing print + PDF copies of The Phlogiston Books Volume II to five lucky winners!
The man with the coolest name in DCC, Marzio Muscedere, is contributing PDF copies of Death Slaves of Eternity and Steel & Fury!
One final exclamation point!

2018 Funding Goals

Last year, we raised around 4000(!). In addition to covering the normal yearly expenses, this allowed me to purchase an astonishingly expensive new iMac needed to develop for and publish in the Apple ecosystem. (Which proved incredibly timely since the MacBook I had relied on previously died almost immediately after the purchase!)

This year's needs are a bit more diverse, without the requirement of one big expense as in 2017. Roughly figured, raising $1000 will cover the basic yearly expenses, and provide some funds for the repair pool. Topping $2000 will allow me to fill many hardware needs. And raising $3000+ will provide flexibility to check off a number of tools wish-list items. The specific fundraising goals for 2018 include:

Done! Covering the yearly server costs for the two Purple Sorcerer servers (main and data).
Done! Adding an additional testing server, since the previous testing server is now the data server that facilitates data sharing in the Crawler's Companion.
Done! Paying for the yearly Apple developer fees and other minor certificate expenses
Done! With the addition of the expensive new iMac comes a somewhat gnawing fear of how I will be able afford to pay for equally expensive Apple service if (heaven forbid) something goes seriously wrong with the new machine. (Especially since I now perform my day-job work on it as well). So a portion of the funds raised will go into a repair expense reserve pool to cover potential repair costs, etc. This will actually be a fairly big deal from a 'be able to sleep at night' perspective for the Sorcerer, who is used to building his own computers where he can replace parts inexpensively with relative ease.
Done! The death of the old laptop also alerted me to the peril of having a single point of Apple failure. Funds will be used to either repair the old laptop (which at the very least needs a new hard drive and battery), or purchase a cheap refurbished MacBook Air to have on hand for emergency use, or as an on-the-go development option. (I'm leaning toward the Air, since the bulk and weight of the 17' MacBook, which made sense when it was my primary machine, is no longer optimal. And it's fricken' slow!)
Done! Cover the purchase of at least two new mobile devices for testing, likely including a tall, skinny device running the latest version of Android. (Because of the idiosyncrasies of the iPhone X, it would make sense from a testing standpoint to have one, but there is no way on earth I'm blowing $1000 of the community's generosity on one of them!) If we do extremely well, extra niche devices are always an option.
Done! Picking up a few animation tools I've had my eye on that will make certain interactive things possible for potential html5 and web-based tools.
If we are particularly successful with the drive, I'll consider purchasing a signing certificate, so that the desktop versions of the Crawler's Companion and Multi-tool will be able to be installed without all the warnings associated with unsigned apps. I'm fairly reluctant to do this, since it would add a fairly costly re-occurring annual expense, but it would be a boon for desktop users of the Crawler.
And finally, if things go really well, I'll place some funds in my GenCon 2020 fund. That's right, the Sorcerer might finally make an appearance at an event so I can meet many of you in person! I know this is stretching the concept of supporting the tools, but I hope you grant me this indulgence. When my son returns from his church service in 2020, we'll have about 6-8 months together before he takes off to finish college and beyond. We've talked about going to GenCon in brightly colored Purple Sorcerer shirts since he was a little guy, and this would basically be our last chance to make that happen. I'm somewhat embarrassed to admit I've never actually been to a con, but now that my health is improving, I'm actually excited about the possibility. I hope to be able to put enough away over the next few years to make the trip a reality!

2018 Development Goals

Because I'm still working on some items from last year's development goals (chiefly the Mutanteer's Multi-tool and the enhanced Monster Generator), I'm not looking to add massive new efforts to this year's list until those are wrapped up. But these projects will definitely be joining the lineup:

New! Since I've heard from so many of you that you'd love to see additional Mutant Crawl Classics tools, I've offically added the MCC Upper Level Character Generator to this year's list!
Officially adding Portuguese, German, and Spanish labeling to the 0-level generator. (French will likely be added as well).
Integrating the functionality of the Sorcerer's Grimoire into the Upper-Level Character Generator, so that you can optionally print out a custom spellbook with each upper-level spellcaster!
Finally, I'd like to continue to explore the feasibility of converting the Crawler and Mutanteer's Multitool to HTML5 apps accessible from any web browser. When the Multi-tool is complete I will be publishing 8 different builds of it, and 8 of the Crawler, with each new update! Publishing to the various stores is one of the most time-consuming, and often frustrating, aspects of providing the free tools.

I'm happy to do it, as I believe it's worth the effort. But if I can provide similar seamless functionality in a browser app that can function on all current platforms, with or without a web connection, and which I can easily update on my end using a simple text editor... well that would be very, very attractive to me. This is one of those things I'll need to be sure of before investing the hundreds of hours required to make the switch, and extensive research is one of the main reasons the Multi-tool is taking a while to round into shape. (The Monster Generator has taken a while because it's huge... it should be arriving in the next month!)

Thank You

The incredible support of the DCC community makes this all possible. Thanks to each and every one of you who supports the free Purple Sorcerer Games tools!

The Tools in Action!

It's always a thrill to see the tools in action. I've whipped together a quick slideshow of images recently posted to the Facebook and Google+ DCC Groups, showing off the tools being used during Free RPG Day sessions and at Origins 2018!

(Since these were posted publicly, I'm assuming it's OK to include them here.
If you need an image removed, just let me know!)