Purple Sorcerer Games is your source for exiting, affordable, fun-to-play adventures and free utilities compatible with the Dungeon Crawl Classics RPG from Goodman Games!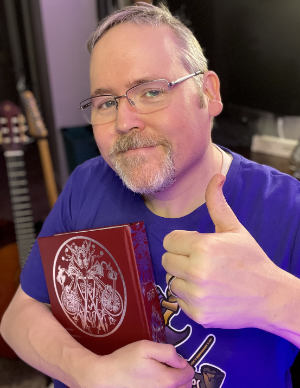 Hi everybody, I'm Jon, the creator of Purple Sorcerer Games. This whole enterprise grew out of a free utility I created for the Dungeon Crawl Classics RPG beta. I knew the totally random nature of creating 0-level characters cried out for a character generator, so I built one over the first weekend after I downloaded the beta.
As I began creating an adventure to test the characters I was spitting out, I got the idea to create a location that would make it easy to introduce lots of new parties and adventures. When I showed Perils of the Sunken City to Joseph Goodman from Goodman games, he suggested I become a third party publisher, and here we are.
I've been gaming and creating for almost 40 years, and in many ways I'm having more fun now than ever! Thanks to one and all for your support.
For more information, you can hear me blabber on with the awesome Spellburn folks, or read an interview I did with the fine folks over at The Iron Tavern.
Check out a timeline of major milestones we've passed along the way!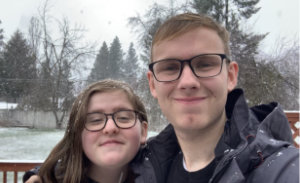 My Young Apprentice
My son Benjamin has been instrumental in creating the popular paper minis that go along with our adventures. He's a smart, wonderful kid, old-school from the cradle, and I love that we have been able to share this work together! Ben recently returned from serving the beautiful people of Indonesia, and will soon be publishing his first adventure with strong SE Asian folklore influences: Dread Specters of the Shrieking Vale!
My Fearsome Princesss
My beautiful daughter Kira enjoys creating as well. You might remember her from her adorable appearance in the 2011 Kickstarter video for the Crawler's Companion, where she hoped her wizard would grow a tentacle, and she got trapped under all the awesomeness of the DCC rulebook!
Now a much more teen-ish sort of specimen, Kira is currently working on writing and creating art for her own adventure, which from the time she was very small I promised to publish. Good grief, what dad wouldn't? I guess I'm lucky that she is enormously creative, and a remarkable writer for a teen!
Our Noble Scriptorians
Over the years, we've been able to publish books from some of the most creative people in the Old School community. Thanks to Mark Bishop, David Baity, and Terry Olson for helping us produce books we're so incredibly proud of!