A Massive Guide to the Mysterious Sullenlands from Mark Bishop!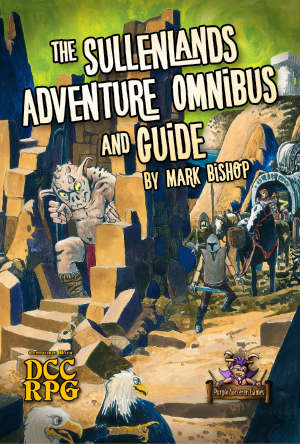 The Sullenlands Adventure Omnibus & Guide combines all three of Mark's best-selling adventures (Nebin Pendlebrook's Perilous Pantry, The Frost Fang Expedition, and The Crypt in Cadaver Canyon) into a single beautiful book. The Omnibus contains over 300 pages of material, including:
World details: cities, towns, thieves guilds and more!
New Monsters
New Magic Items
Random Encounters and Events
A new mini-adventure: The Bellows of Bromforge (featuring the amazing artwork of Misinkthrope!)
An amazing wrap-around cover by Peter Mullen!
And much more!
The Omnibus is available for purchase in print and PDF at DriveThruRPG!